On 26th August 2016, the launch event of the Vietnamese version of "Let there be water" at Vietnam Academy of Water Resources has marked an amazing breakthrough in the development of "The Bridge" - a project of VICC.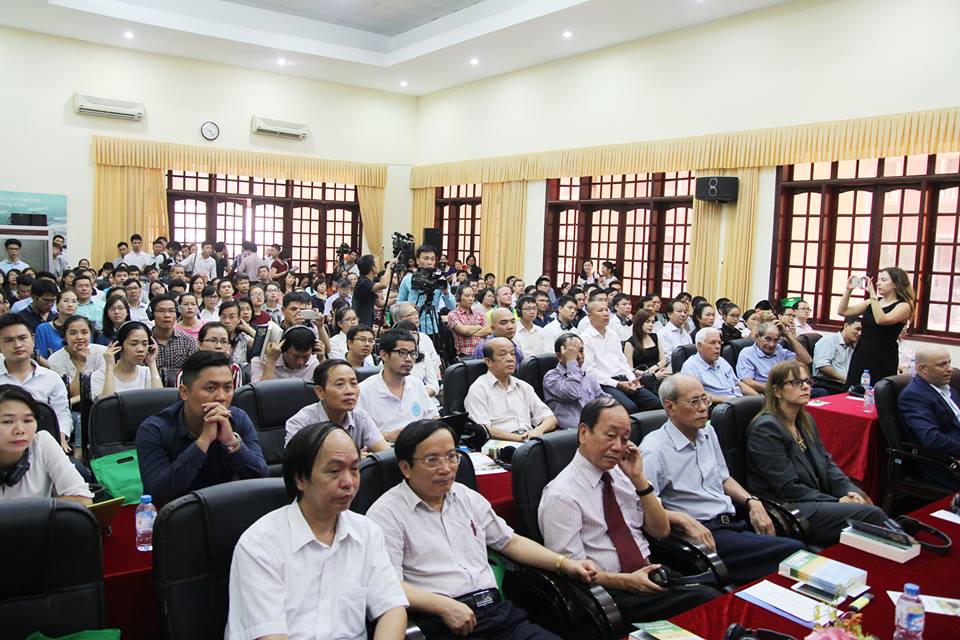 Audience fill the auditorium of the Vietnam Academy of Water Resources
The event was successfully held in the form of seminar with the attendance of nearly 300 participants. Officials working in the irrigation sector, Israeli Embassy representatives, AlphaBooks JSC. representatives, donors, journalists and a large audience filled the auditorium of Vietnam Academy of Water Resources. In the panel discussion, the guest speakers analyzed in detail the content and the side story of the book: from the story of Israel changing from drought land to the world's leading country in agricultural exporting, to the news in Vietnam surrounding the 2016 historical drought in the provinces of Mekong Delta.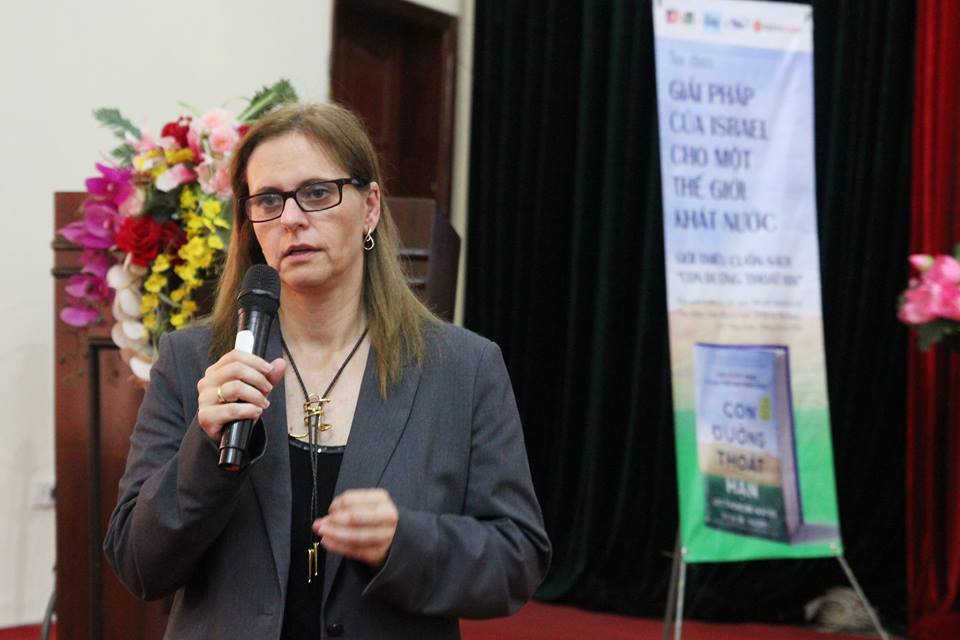 Israeli Embassador to Vietnam and other irrigation professionals have a heated discussion about Israeli culture of water appreciation and lessons for Vietnam.
For Vietnam is amongst the countries most seriously affected by climate change, the seminar "Let there be water" was a chance for the leading experts in the field to look back and ponder on problems and challenges that the country had been facing.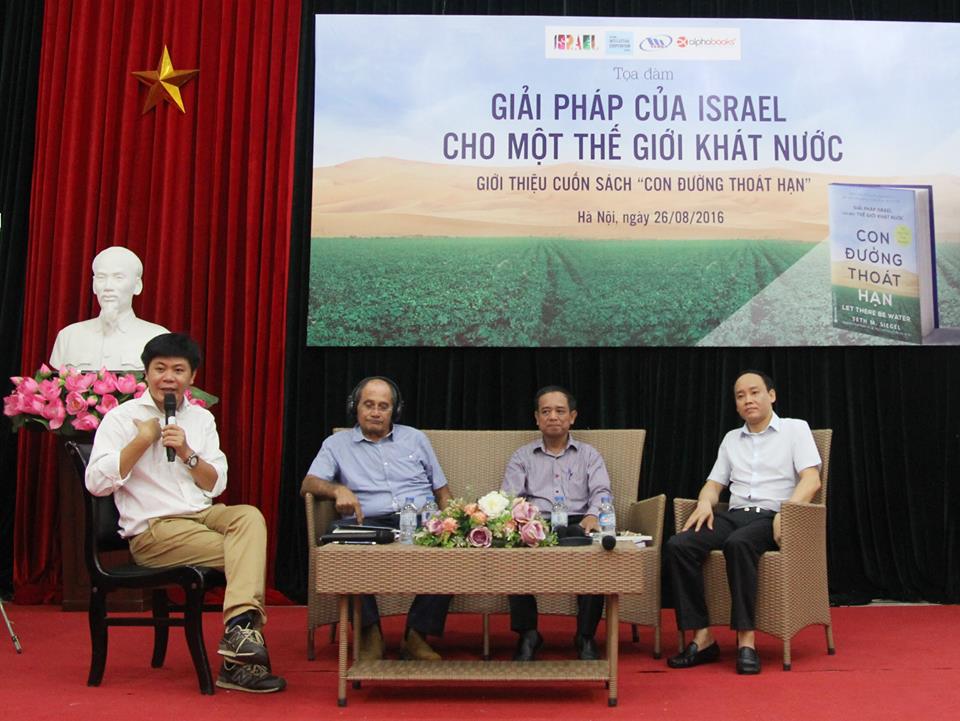 The event not only helped introducing the book to Vietnamese readers, but also held a highly social value. The appearance of the Western Garbage man - James Joseph Kendall also made the youth question about a very topical question: "Until when would Vietnames have a culture of water appreciation, and the protection and promotion of water resources is considered as the common duty of the people, not just the work of the government? "
In the future, The Bridge Project is determined to bring the Israel's anti-drought solutions to apply in Vietnam, with the help of experts and the support from provincial governments. The project will continue to organize "Let there be water" seminars in the southern provinces.
---------------------------------------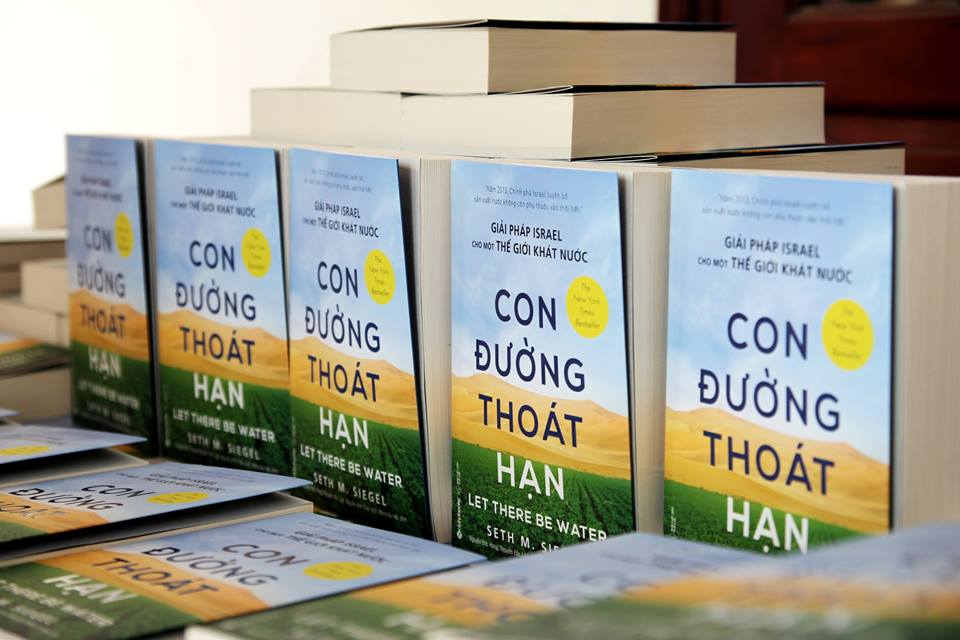 "Let there be water" is the best-selling book by Seth Mitchell Siegel - an American businessman, a social activist and a writer born in 1953. The English original "Let There Be Water: Israel's Solution for a water-starved world" has been translated into several languages, among the most important science books published in 2016. The former British Prime Minister Tony Blair praised: "The book has brought an interesting answer to drought - a serious problems without proper recognition globally."