On December 3rd, 2016, the seminar "Japanese leadership and IATSS Forum Scholarship Orientation" was successfully held at Hoa Sen University, No. 8 Nguyen Van Trang, Ho Chi Minh City with the eager participation of many students, guests and officials.
The seminar comprised of three main activities: the presentation on IATSS Forum scholarship, the discussion about "Leadership" and the sharing of IATSS Forum alumni.
IATSS Forum – where ASEAN and Japanese young talents gathered
Established since 1985 by the founding president of Honda Motor Company – Mr. Soichiro Honda, IATSS Forum is one of the most prestigious scholarship on leadership training in Japan as well as in the region. With the motto "Thinking and Learning Together", IATSS Forum ofers 2-month intensive training program for the outstanding young talents from 9 ASEAN countries. Cost of participation is fully covered.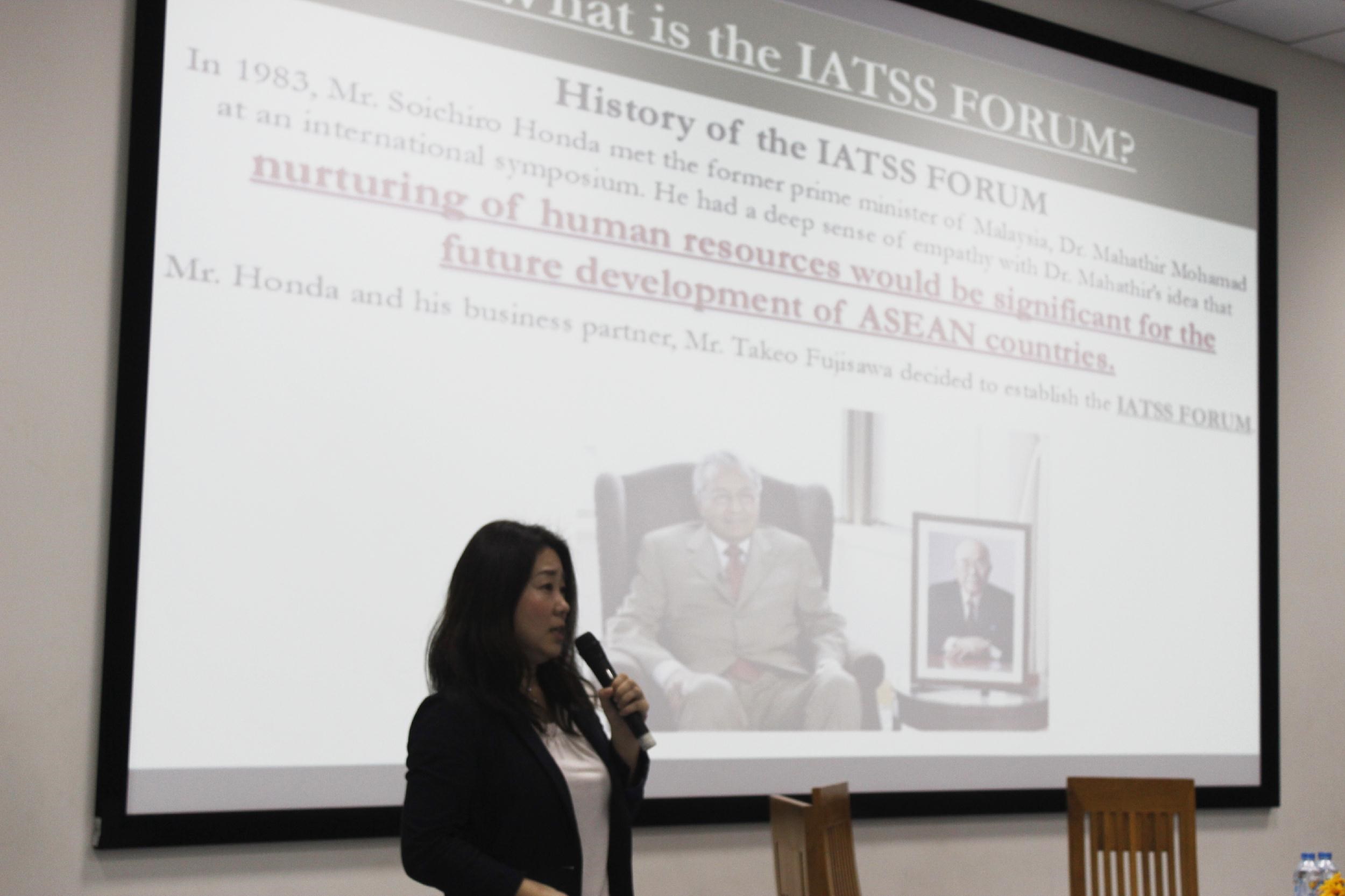 Mrs. Midori Kishi – Secretariat of Japan IATSS Forum, introducing general information about IATSS Forum scholarship.
Each year, each country members of ASEAN chooses the best 4 young leaders to represent their country in the program. Anyone who is 35 years old or younger at the closing date of application and is currently working in various fields can participate in the program. During 31 years since its inauguration, the IATSS Forum have attracted more than 1.000 participants, of which 50 Vietnamese has joined since 1996.
Japanese Leadership – Building success from different dreams
The seminar started with sharing about leadership motto of Honda from Mr. Hiroyuki Kaneko, General Manger of Japan IATSS Forum, based on 32 years of experience working at one of the biggest corporation in Japan. The atmosphere became more and more excited with the presence of Mr. Nguyen Canh Binh, Vice President, Secretariat of IATSS Forum Vietnam. He talked about the success of famous leaders in the world such as Bill Gates, Joe Flom, Chris Langan…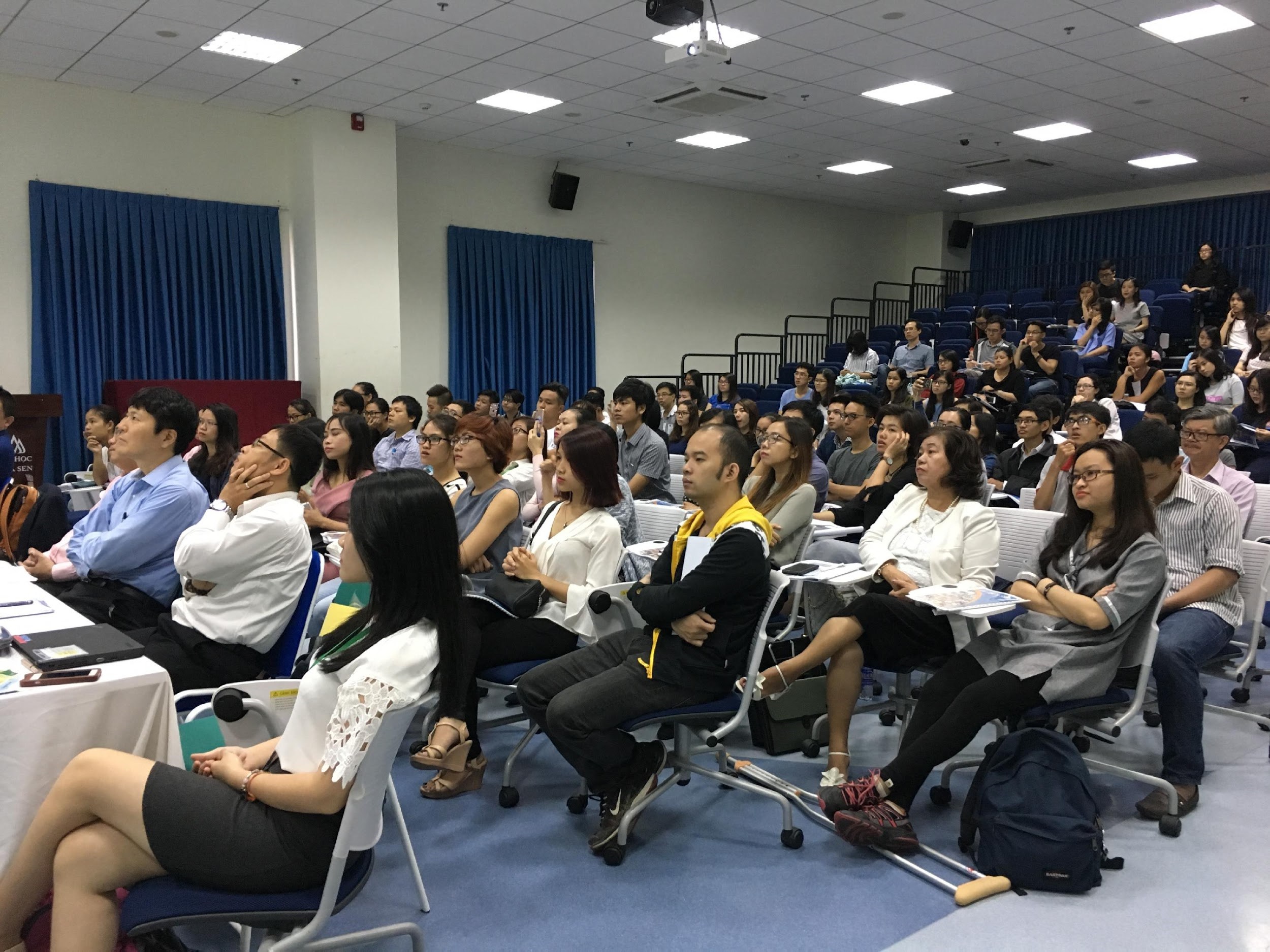 Audience listens carefully to the discussion between 2 speakers​
With closeness and friendly presentation style, Mr. Nguyen Canh Binh's sharing part attracted the attention and inspired the future young leaders.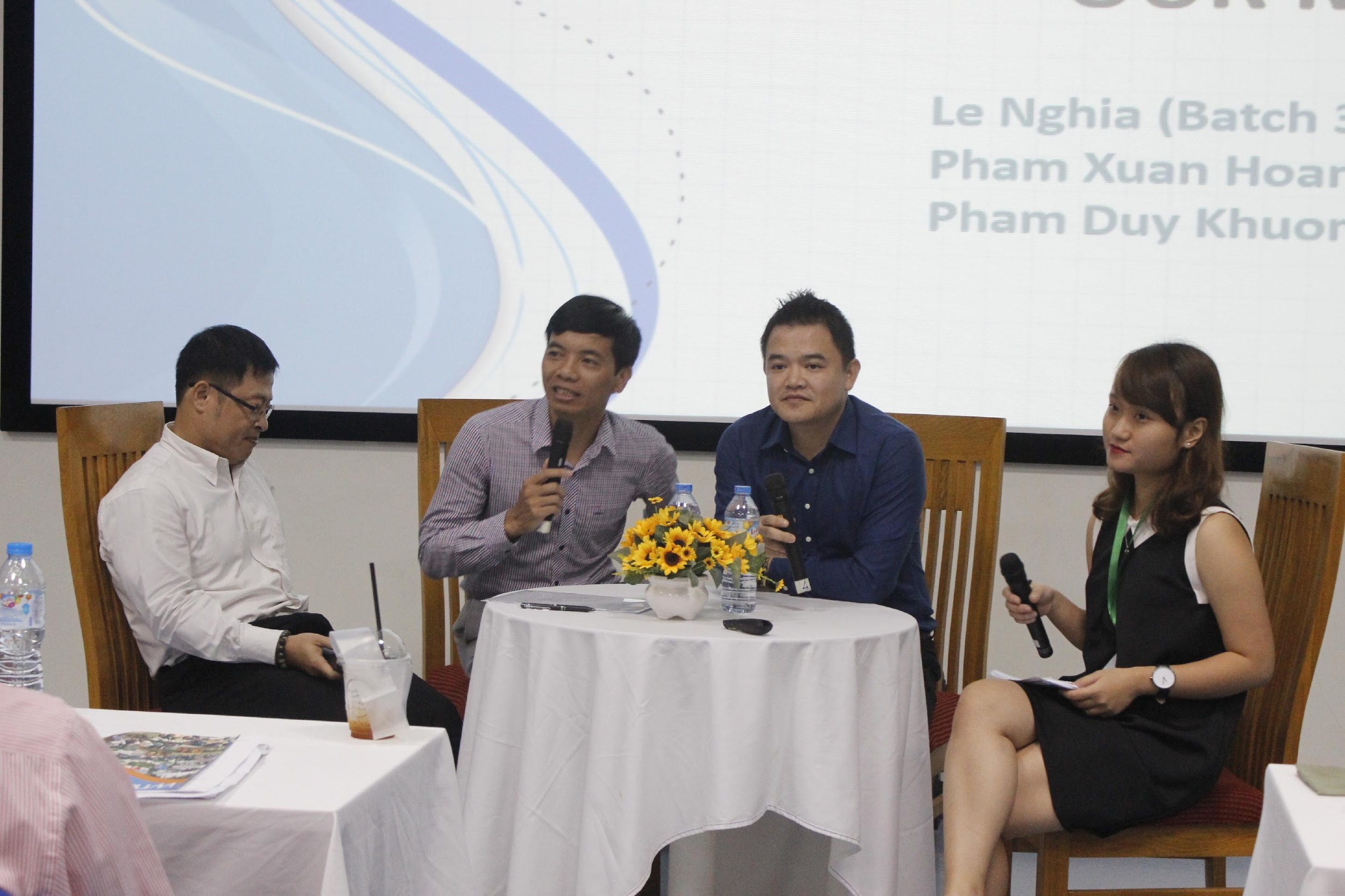 IATSS Alumni share their experience during IATSS Forum​
Besides, audience had a chance to listen to the story of 55-day journey in Japan of IATSS alumni, one of them is Vu Tuan Anh who just came back from Japan 3 weeks ago. It can be said that IATSS is a liberal door, a memorable imprint on their future success.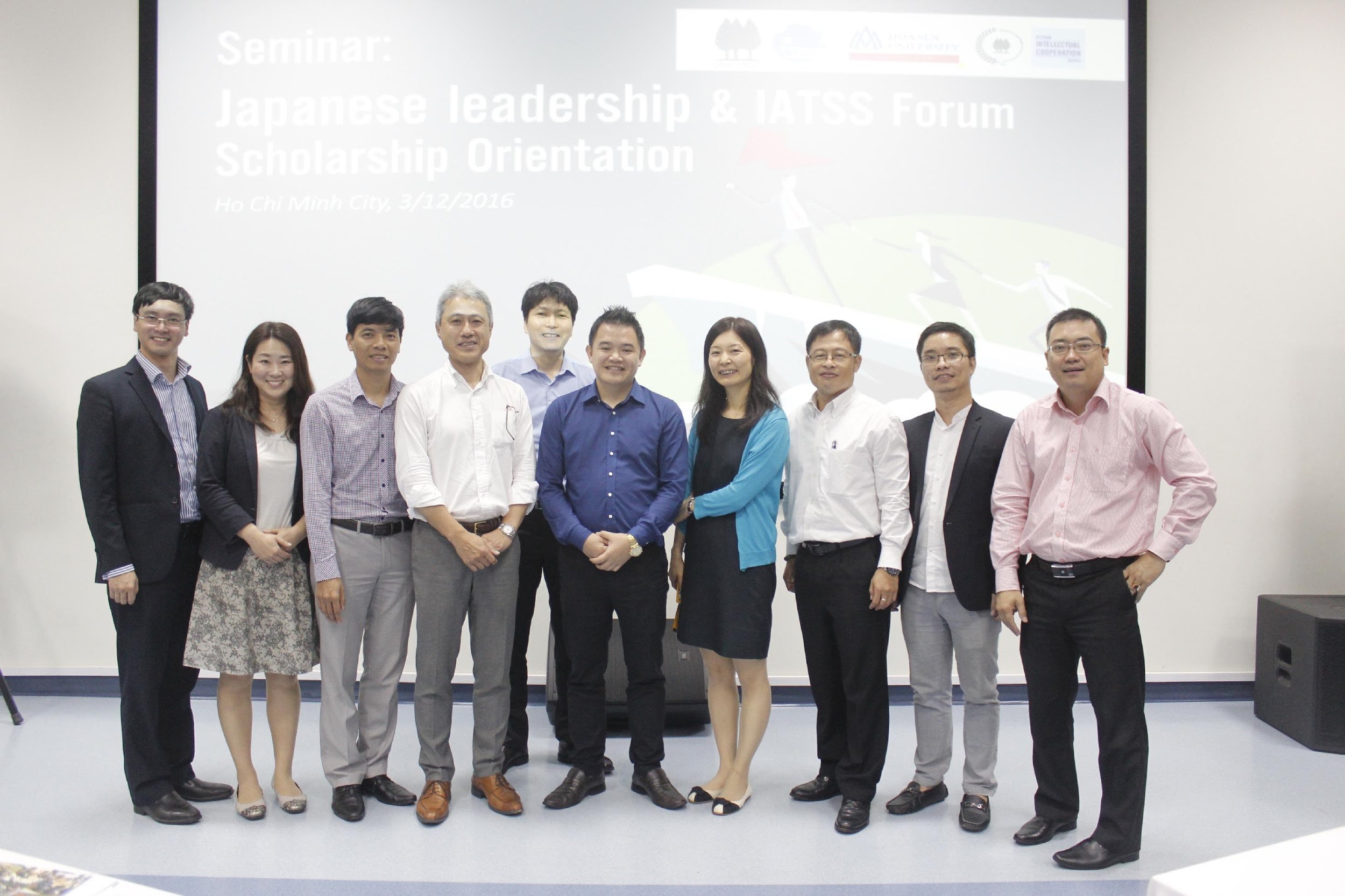 IATSS Forum Secretariat and Japanese Council of IATSS Forum
The first time be held in Ho Chi Minh City, the seminar marked the spread of IATSS Scholarship across the country. Earlier, on December 2nd, IATSS Forum Council had chosen the best 4 Vietnamese representatives to join 2017 program.